ROAD SAFETY
Traffic Safety Equipment
MH Corbin – A One Stop Shop
Distributing primarily in Ohio, Pennsylvania, Kentucky, West Virginia, and New York, and manufacturing for the worldwide market, we are proud to supply the finest quality products in the highway safety industry. Highway safety is one of the most important issues that affects almost every citizen. Motorists, whether driving motorcycles, automobiles or over the road trucks, are kept safer by the products manufactured, designed, distributed or installed by M.H. Corbin.
Flexible Delineator Posts
Safe-Hit's complete line of durable & flexible, soil anchored posts provides delineation and enhances motorist safety on public and private roadways. Typical applications include guide posts, culvert markers, median crossovers, and mile markers.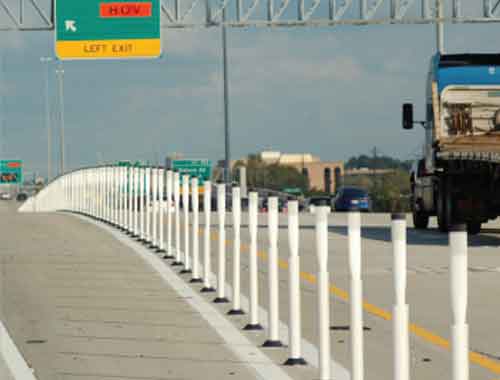 Glarescreen
Safe-Hit Glarescreen is a vertical blade system used to delineate both temporary and permanent medians. Positioned on the top of median barriers, this system prevents traffic slow downs in work zone areas.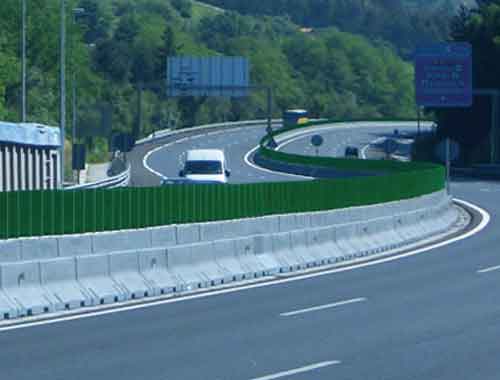 Guardrail Delineators
Guardrail delineators provide excellent visibility under all weather conditions, the high-gloss finish sheds dirt, dust and water for long lasting reflectivity. Available for mono-direction traffic delineation or for bi-direction traffic delineation.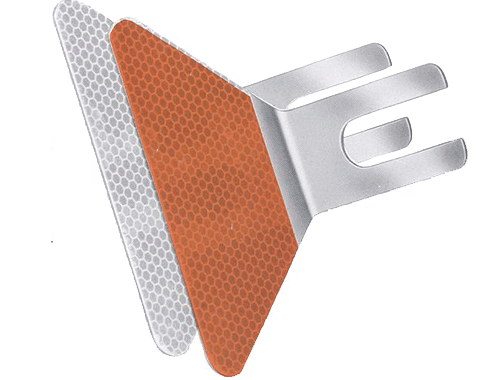 Traffic Channelizers
Several ballasting methods available! – Utilizes either an internal snap-on molded rubber base, an internal snap-on molded plastic base or the PSS patented external tire collar. Over 20 years of Research & Development incorporated into the design and manufacturing of this channelizer drum.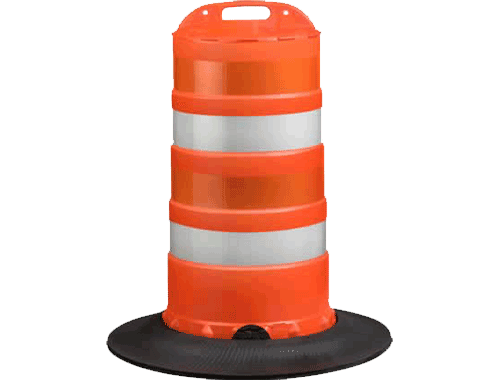 Barrier Reflectors
The brightest barrier delineator on the market! Excellent visibility, due to the unique 6-point prism design, gives motorists an extra margin of safety even in rain, fog, sleet and snow.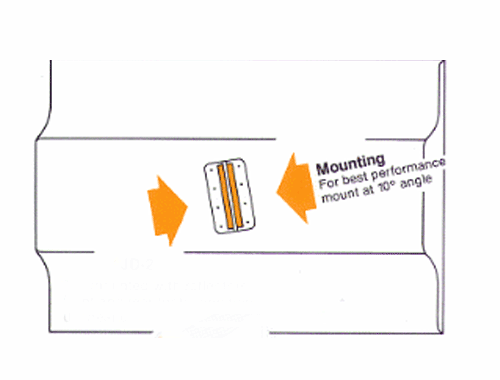 U-Channel Sign Posts
Made of our tough new billet steel, our product is the strongest U-channel post available, especially in the crucial load bearing points, with over 25% greater tensile strength than our competitor's rail steel.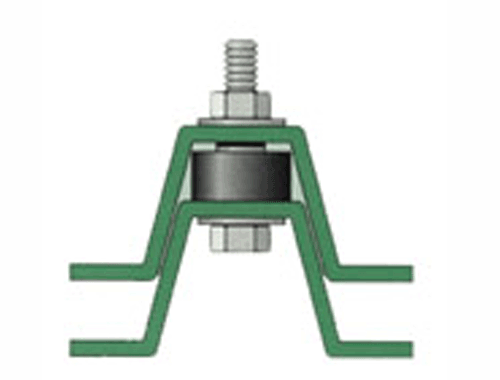 Signstands/Roll up Signs
MDI's products reflect their understanding of the importance of safety, protection and visibility to work zone crews and equipment. They offer customers a wide selection of high-quality, state-of-the-art, cost-effective work zone signage solutions.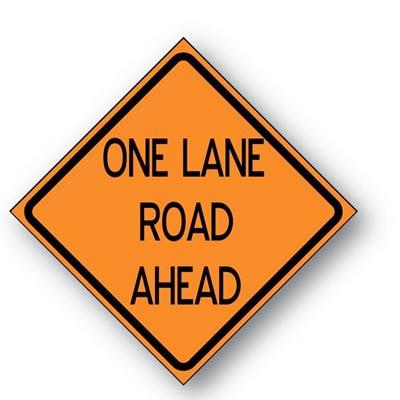 Transpo Pole-Safe Breakaway Supports
Square Perforated Tubing and a slip base system to support the perforated tubing are the latest additions to the Traffic Systems product mix. Designed to meet the portion of the marketplace that prefers a square post for sign support.
Transpo Break-Safe Breakaway Systems
Break-Safe® is an omni- directional breakaway support system for ground mounted signs located within roadside clear zones and other locations vulnerable to vehicular impacts.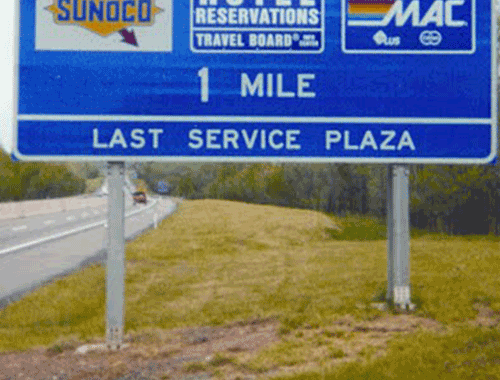 Water Filled Barricades from Safe-Hit
The Safe-Hit BARRACUDA is a portable, interconnecting barricade that is highly effective as a longitudinal channelizing barricade, traffic delineator and visual marker. Modular in design, the length of the BARRACUDA system can be varied for specific applications.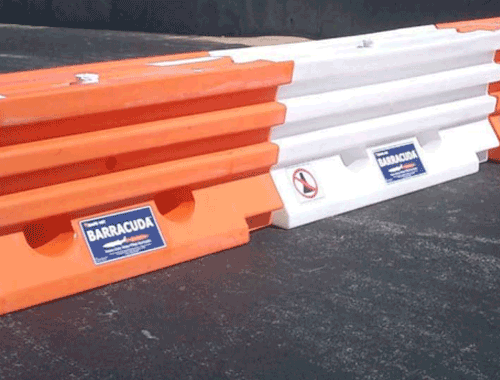 YODOCK Safety Barricades
Yodock a Trinity Industries, Inc company pioneered the water filled barrier industry nearly 30 years ago. Yodock® offers a full line of innovative traffic control products centered around the patented ballastable Energy Disbursement Cell (EDC) known as the Models 2001, 2001M, and 2001M-BM. Made in the USA of heavy-duty polyethylene, these EDCs can be accessorized to meet a variety of traffic control product categories.